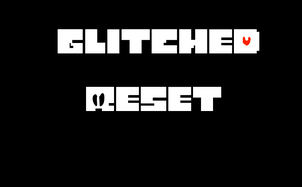 Glitched Reset is an AU which takes place after a countless number of TRUE RESETS. A lot of things have been changed and the fates of other fallen humans in unknown.
Characters
Frisk
Frisk isn't changed much, they are 9th fallen human of this AU.
Chara
Chara is still the first human who fell underground. Doe to experiments, they became a goat monster (later they became Flower/Butter the Buttercup)
Kon
Kon is second fallen human and Chara's older brother. He comitted genocide and killed Undyne and Asgore.
Toriel
Toriel is a lost soul and has amnesia. She is still a caretaker of Ruins.
This page is WIP. It will be updated later.